Hey all! I had such a busy weekend but it was full of fun new creative things so I decided to write a lil bit about it. But first, check out this new GIF I made today!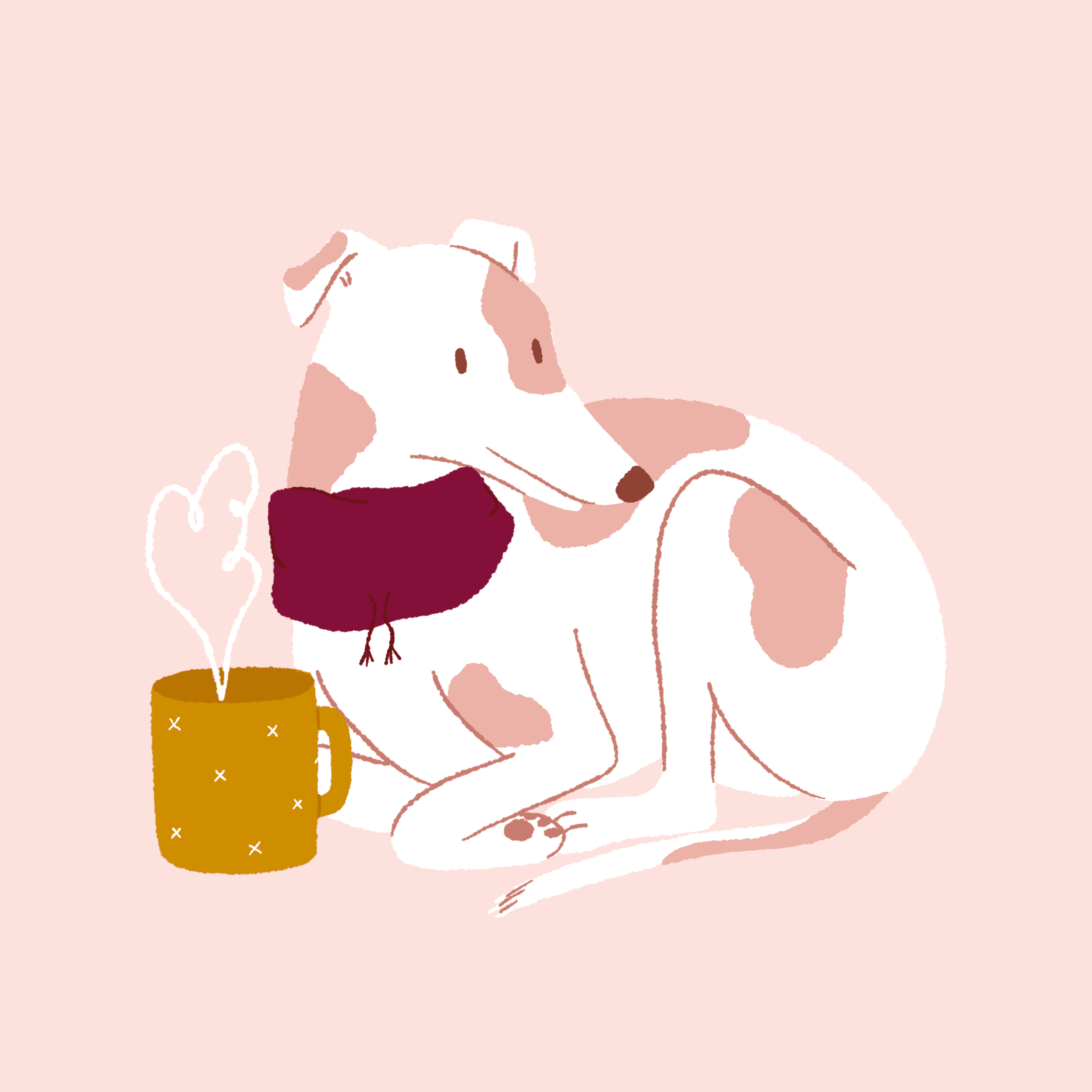 On Friday, I went to spend some time helping my friend Kaelyn in her pottery studio. She's been killing it in the pottery game, and took this past week off from her full time job so she could fulfill a big mug order from a local coffee shop. I offered to help her out since it was my day off, so we spent the morning shaping and attaching handles to the many mugs she had wheel thrown earlier in the week. It was really repetitive work, but felt therapeutic in a rhythmic sort of way, and Kaelyn and I were able to chat and get to know each other better as we worked and listened to James Blake and Elton John. Check out Kaelyn's work here!
Then we did something that was a little outside both our comfort zones, I think. Entrepeneur and store owner Moorea Seal had posted on instagram the day before, calling for customers from her store to come and model some clothing for their upcoming holiday campaign. I am NOT a model and historically feel very awkward in front of the camera. But I recently did a photo shoot for my own work with my good friend Isaac, and he helped me feel a bit more comfortable, so I thought I'd keep pushing that envelope.
It was a very relaxed production at the store, and it was fun to wear some clothes I wouldn't necessarily have put on otherwise (although I did end up buying the top I was wearing!). We drank champagne and chatted with the other ladies who came to help. I'm proud of myself for saying yes to something I could have easily let pass on by, even if it was a small thing. I have no idea how the photos turned out, but regardless it was a fun experience.
Saturday continued to be a busy and artful day as I met up with my friends Nino and Ash to attend the Seattle Short Run Comics Festival, which I've been to the last three years. I LOVE this event, but it is HECTIC. I think their venue is much too small for the number of people that come out, and it took us a solid 3 hours to visit every vendor table at the event. This wouldn't normally be too big a deal, but it was hard to move around without being jostled (annoying when carrying delicate art print purchases), it created awkward moments while waiting at one seller's table to get to the next one, and I think it induces a lot of anxiety in people who would otherwise love to attend the event. Normally I would scan an entire event like this and then decide how much money I want to spend and make purchases accordingly. At this event though, you really just had to buy what you wanted when you saw it, because there was no guarantee you'd be able to find it again amongst all the people, and it would add on a lot of waiting time to your visit. I ended up spending more than I wanted to this way, but I 'm never too hung up on overspending when it's art-related, so oh well!
I was supposed to go to Kaelyn's soft opening for her ceramics studio and another friend's birthday party afterwards, but I was so burnt out after Short Run I was worried about getting sick, so I stayed in. On Sunday, I felt a bit better so I headed over to Ballard with my friend Monica to attend my other friend Ragon's "Brunch and Draw," which was a low key meetup of artists and illustrators at a brewery to hang out and draw. We didn't realize that some finals soccer game was happening though, so we ended up being an awkward little art table in the middle of rowdy sports bar fans, a little out of place. But ultimately no one seemed to mind that much, there was excitement in the air, and I met some new art friends! Thanks Ragon for hosting and organizing such a fun, low key event 🙂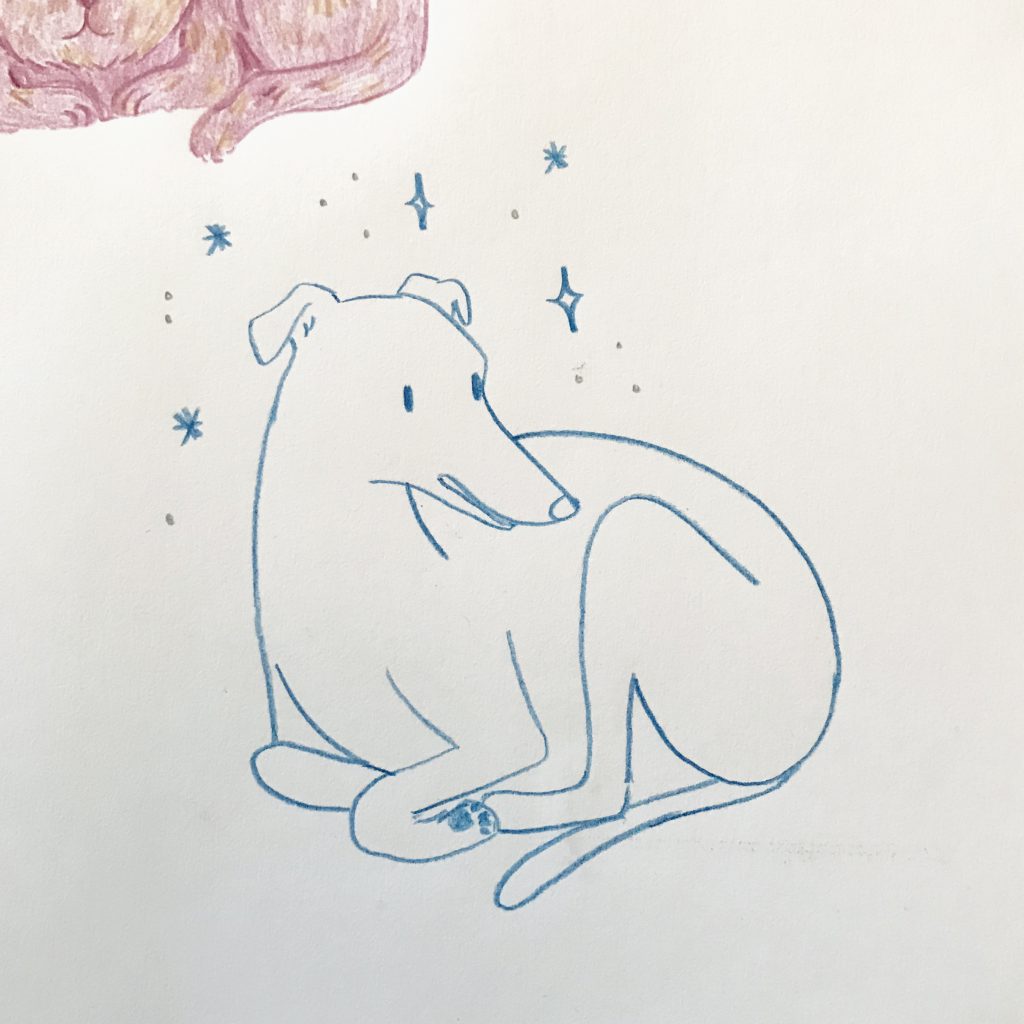 At the Brunch and Draw I doodled this little snug whippet fellow, which ultimately turned into the GIF I created. This is the first piece I've drawn in a while that felt easy breezy...I think I'm on the other side of that art block finally! I uploaded this GIF to my GIPHY page, so you can use it! If you wanna put it in your instagram stories just search "kailaelders". Or find it here.