Watch
I have been OBSESSED with some real niche British artistic competition shows lately...they are just so GOOD! Specifically The Great Pottery Throwdown, which is literally Bake-Off but for pottery, and the Portrait Artist of the Year show by Sky Arts, which has been airing since 2013 and how did I not know about it until now??
Both shows are incredibly relaxing and enjoyable to watch, and I especially love seeing all the unique artistic styles in PAOTY. I've been watching them on Youtube, but need to find a way to watch those past seasons. Definitely recommend these shows if you have even a remote interest in art (which I guess you might, if you're bothering to read this) 🙂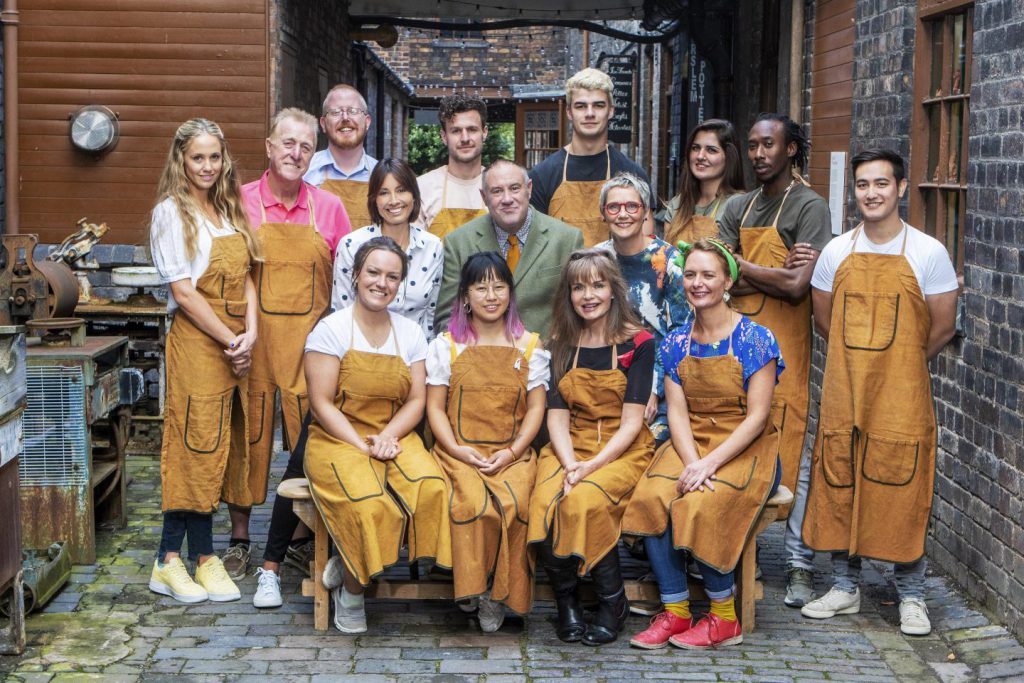 Listen
I just finished binging all of Steven Universe, the movie, and Future, and have been equally enjoying the soundtrack. These songs are so emotional, light-hearted but deep, and just joyful to sing along too. Bonus is that Ian also enjoys it and will chime in with me. Favourites are definitely "Giant Woman," "Stronger Than You," and "It's Over Isn't It."
In more sombre listening, I just finished the CANADALAND podcast "Thunder Bay." I grew up about a five hour drive from this remote Northern Ontarian city (pop. approx 100k), so it hits sort of close to home. The city has the highest homicide/hate crime rate in Canada. The podcast is a series of investigative journalism into the issues with racism and corruption in the town. It highlights the deaths and disappearances of indigenous youths, and examines the circumstances that led to them. This was especially emotional to listen to, with the news in Canada right now almost entirely focused on the conflict with Wet'suwet'en and the Coastal GasLink pipeline. A lot of people in the US that hear I'm from Canada seem to idealize it a bit, but the colonial beginnings and ongoing racism in my country are something they don't know much about. Strangely enough, since leaving the country my interest and anger with this issue has grown.
Read
Back to happier art things, I went to a digital drawing session with Marisol Ortega, an amazing local illustrator. She had this book with her that she shared, called Palette Perfect. It's a book of colour palettes, and I instantly saw myself in the colours and combos it featured. I bought it the next day from our local bookstore. I'd definitely recommend it if you're in the market for a reference book on colour. There's not much actual reading involved in it, but since the only book I've been reading lately is an animation textbook, I decided this is the one I was more excited about 😛