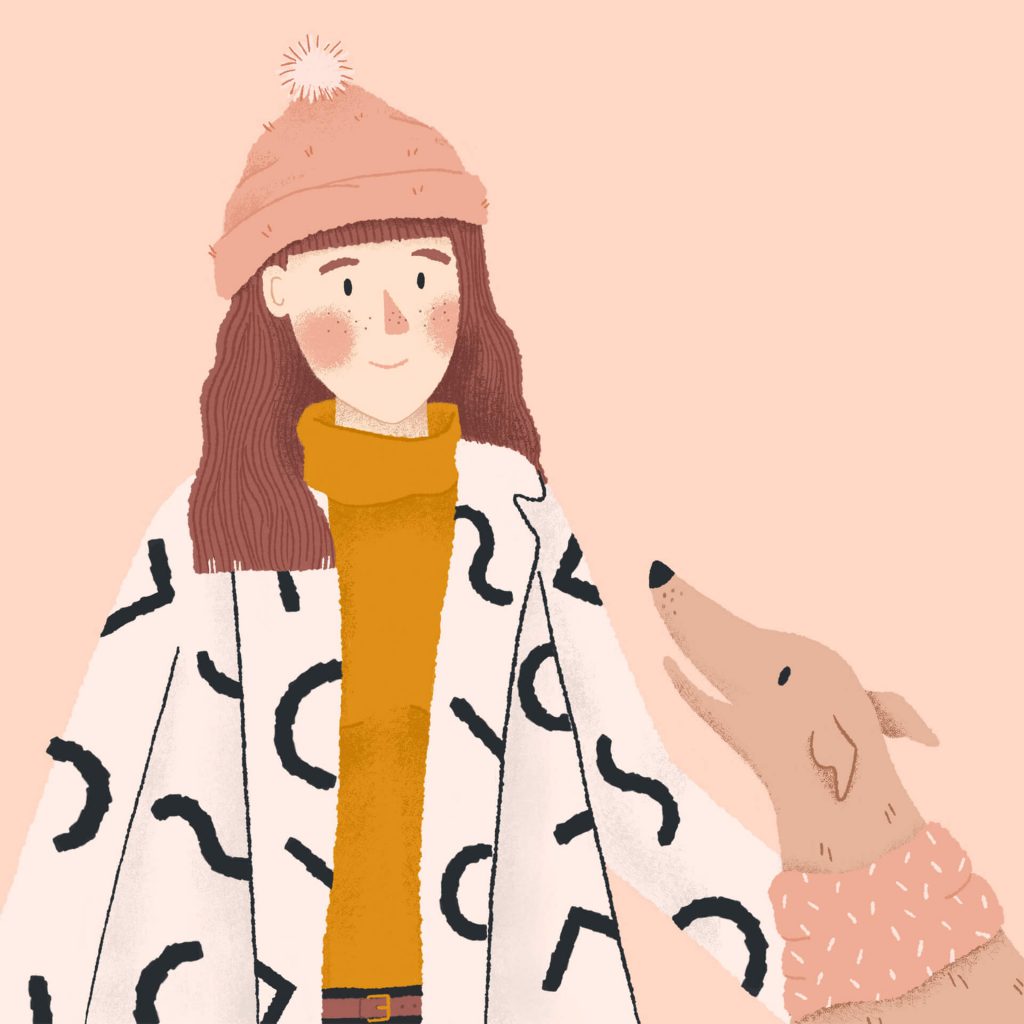 Well! I can't believe it but a few nights ago I reached 10,000 followers on my instagram account. I've been working hard on my account for the past year since I decided I wanted to focus my career on illustration, and to see it grow in this way has been really validating, especially since I can't work on my business in a lot of ways while I wait for my green card.
I haven't had much of a strategy to grow my account, aside from just creating the work that I like and having faith that others will enjoy it too. One thing I would recommend to those hoping to boost their profiles is to be active and engage with others on the platform, but do it in the way that is most genuine for you. That way it will be sustainable, and even enjoyable to keep up with. Instagram definitely rewards those accounts that are active participants on the app, and this is one way to boost engagement without relying on others likes and comments.
I thought it might be interesting to take a look at my screenshots over the past year as my follower count grew, and take a look at what happened between them.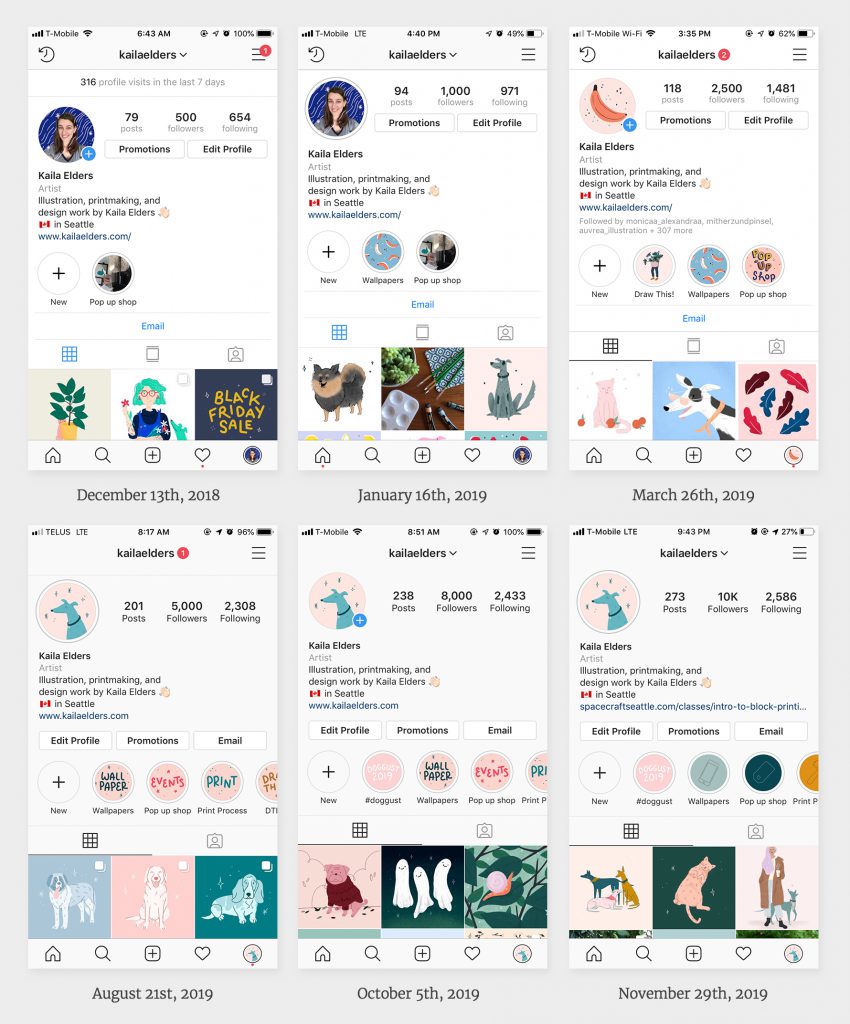 The other tip I would give is to participate in the multitude of challenges and events that go on in the art community. There's big ones like Inktober, but there's also smaller, week long prompts, like the currently going on #adventweek prompt, or March Meet the Maker. One that really boosted my account in August was #Doggust, where I drew a different dog breed for every day of August. You can always create your own too, and invite others to join. To celebrate reaching 10k on my account, I created a Draw This In your Style challenge for the below illustration!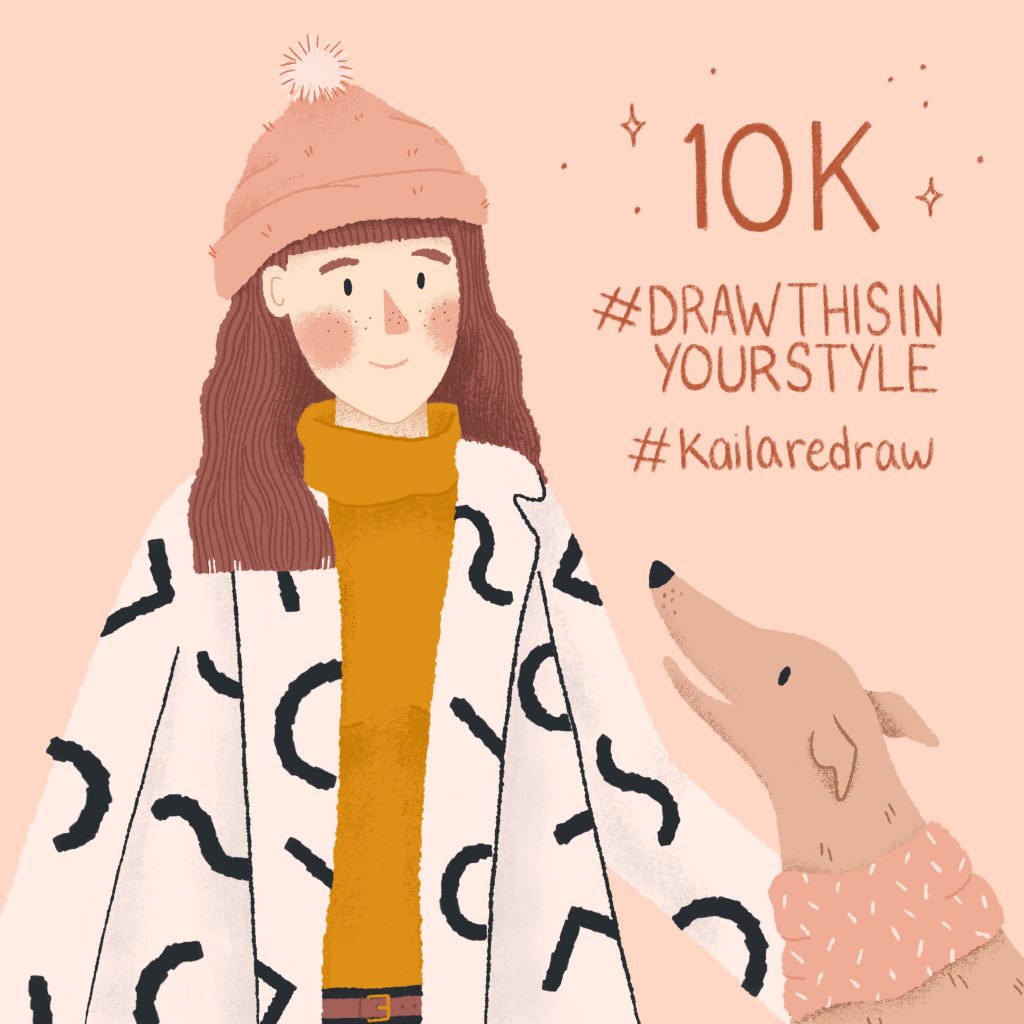 This challenge invites other artists to recreate the illustration in their own medium or style. It's always a fun experiment to see how others interpret your work, and I've participated in many others (especially when I'm feeling stuck -- they are a great way to get creative juices flowing after art block. I wrote a bit about that here.) There's no deadline on this challenge, so if you feel like having a go at it check out the rest of the guidelines on my instagram.